Printing Industries of America Bookstore
Click here to Order
PIA publications, videos, CDs, and training programs from the PIA Bookstore - the printer's resource for printing technology, standards, PIA Ratios, process controls, and much more.



The Printing Industry Association of the South (PIAS),
a non-profit trade association, is dedicated to assisting the entire industry to continue to expand in the region and help the industry prosper. Across the seven-state region; Alabama, Arkansas, Kentucky, Louisiana, Mississippi, Tennessee and West Virginia, the 400 member companies range in size and gross income, but all share the same needs and desires.
PIAS Membership Benefits
PIAS produces Print South, a magazine which gives its members the latest local information on items such as labor law, sales and use taxes, local training and seminars, management information, local market conditions, and information such as recent mergers and acquisitions as well as who has been promoted, etc.
PIAS engages in state and local lobbying to protect the interest of the industry. Today, more than ever, we need that voice as most state and local governments are involved in legislation that can have a significant impact on the printer's bottom line.
A key service offered by PIAS is insurance programs. Members enjoy savings on their insurance premiums in group programs, such as: workman's compensation, property and casualty and medical insurance.
PIAS Credit Union. For the employees and family members of companies that are PIAS members. With assets of around $6 million and chartered in 1961, this not-for-profit financial cooperative is a great place for saving and borrowing. It offers all kinds of loans including auto, boat, personal and credit cards. Also, you can save thru payroll deduction. Savings products offered include regular savings, checking, term certificates, Christmas Club and money market.
PIAS conducts wage and benefit surveys that provide members with benchmarks against which they can evaluate the wages and benefits they offer their employees.
PIAS provides members with continuing business management seminars that are held locally and are modestly priced.
By joining PIAS, you become a member of Printing Industries of America (PIA), formerly PIA/GATF, the largest graphic arts association in the world.
CONTACT US:
305 Plus Park Blvd.
Nashville, TN 37217
(615) 366-1094
Fax: (615) 366-4192




PIAS members can save up to 30% off UPS Express air and international shipments. That's a significant savings over competitors published rates!* All this with the peace of mind that comes from using the carrier that delivers outstanding reliability, greater speed, more service, and innovative technology. UPS guarantees delivery of more packages around the world than anyone, and delivers more packages overnight on time in the US than any other carrier. Simple shipping! Special savings! It's that easy!

PIAS members can save:
• Up to 30% on UPS Next Day Air® and Worldwide Express® services
• Up to 23% on UPS 2nd Day Air® , 3 Day Select®, and Worldwide Expedited® services
• Up to 16% on UPS Ground services

Use promo code CEN406 to enroll. For complete details or to sign up, click here.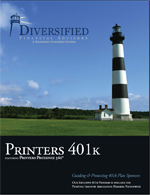 CLICK HERE TO REVIEW THE BROCHURE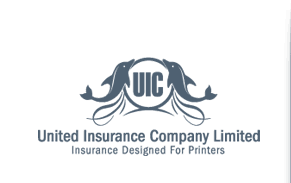 United Insurance Company Limited
Endorsed by PIAS

United Insurance Company Limited (UIC) has been providing innovative and affordable insurance products to graphic communications companies for over 40 years. UIC's mission is to provide specialized insurance products, particularly strike insurance, union organizing defense insurance (UODI),employment related practices liability insurance (ERPL) and employment related practices legal expense reimbursement insurance (ERP/LER). A majority of PIA local affiliated associations including Printing Industry Association of the South, Inc. endorse UIC. For more information visit the UIC website by clicking on our logo above.